Skip to product information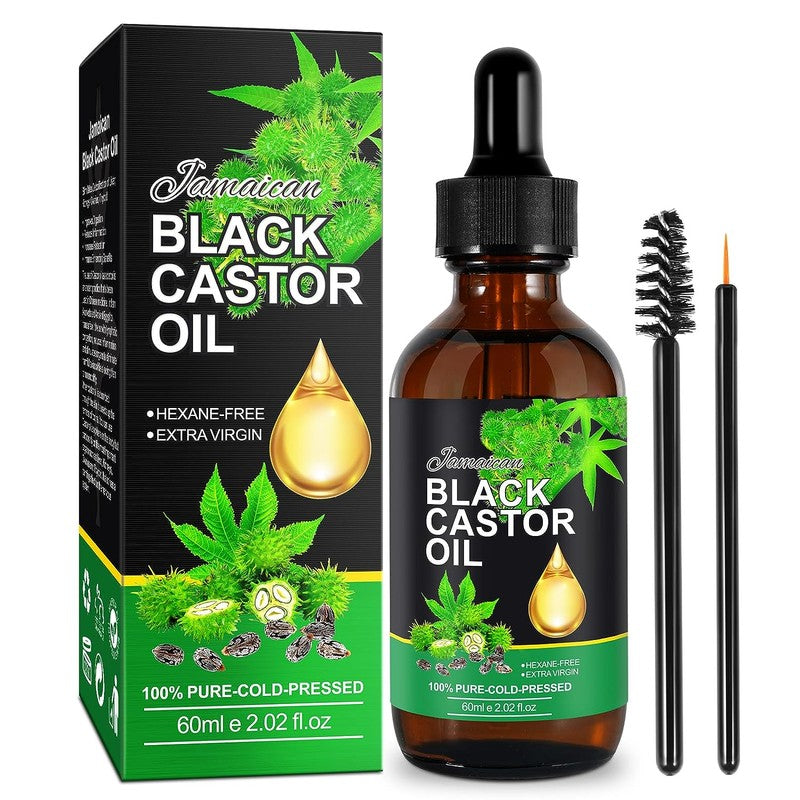 Open media 1 in gallery view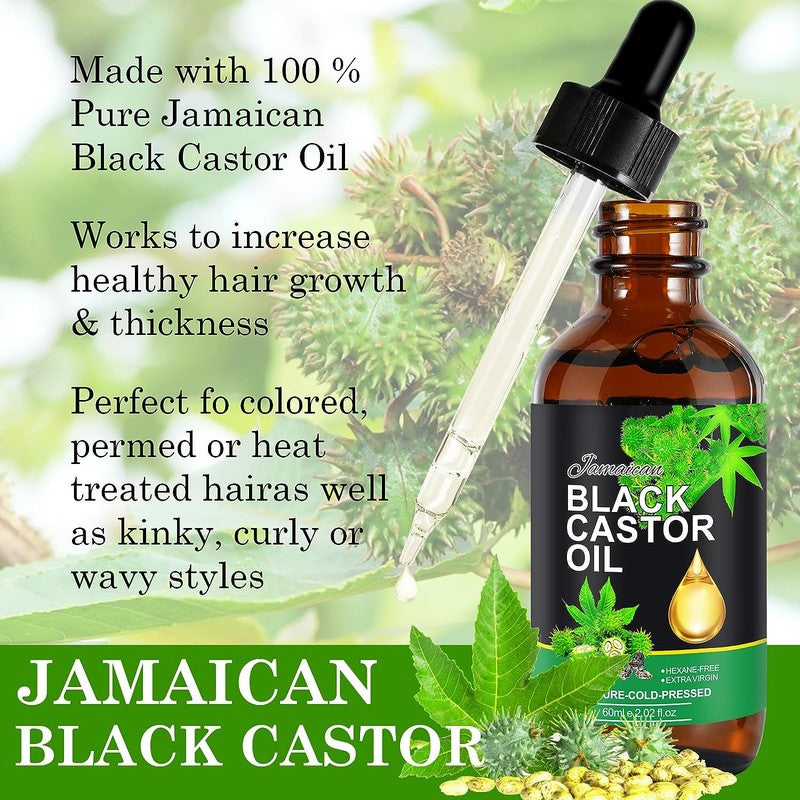 Open media 2 in gallery view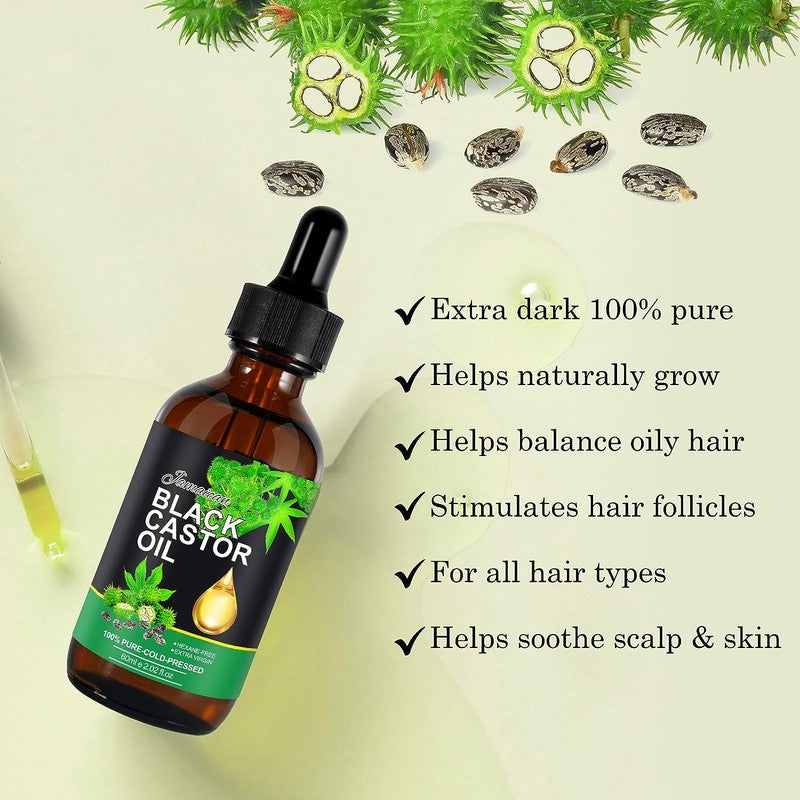 Open media 3 in gallery view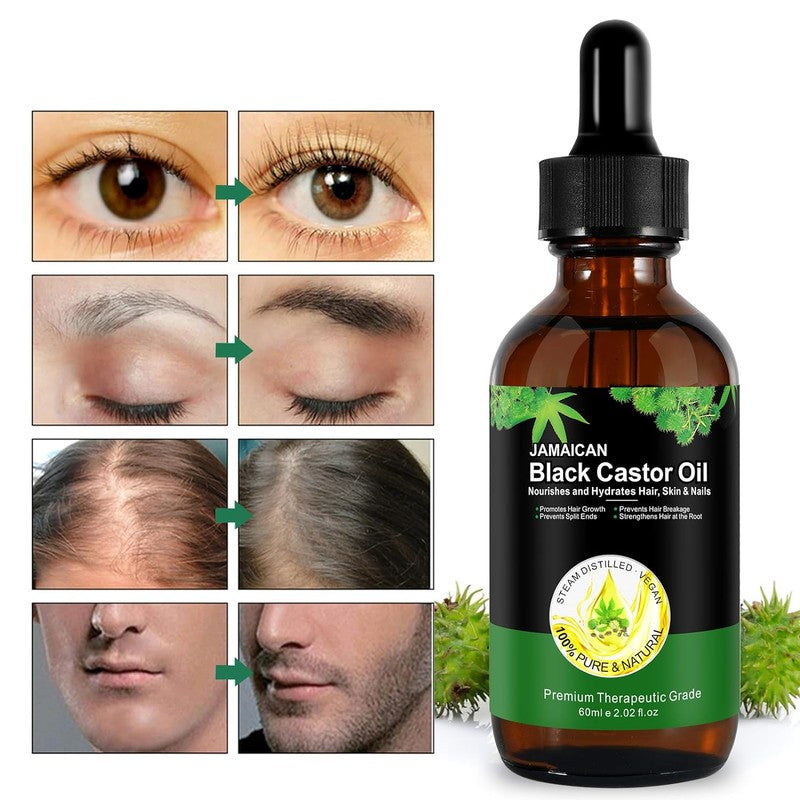 Open media 4 in gallery view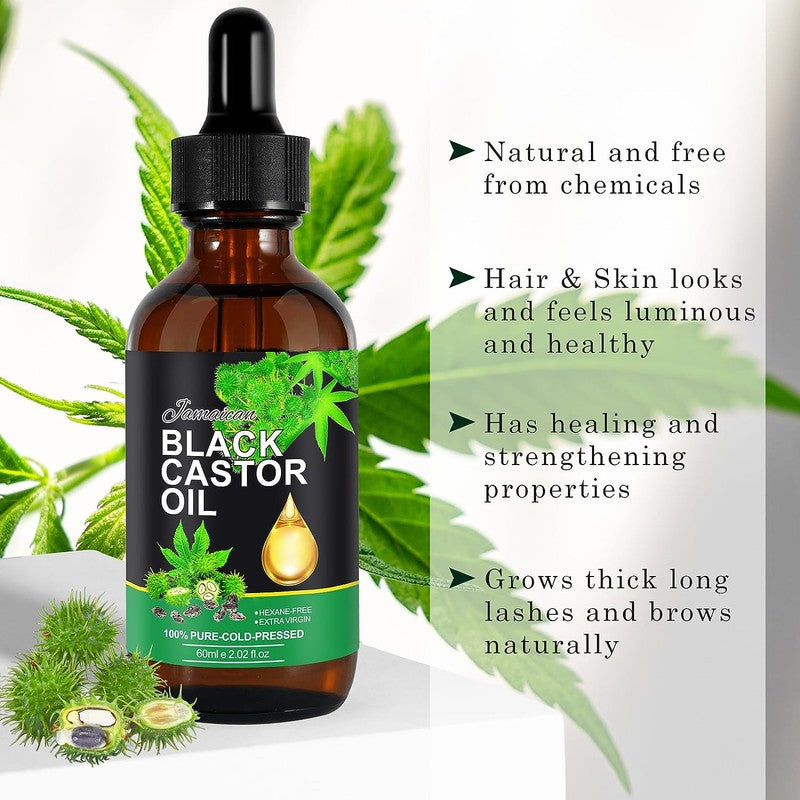 Open media 5 in gallery view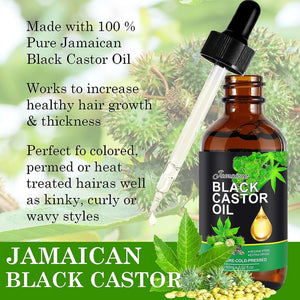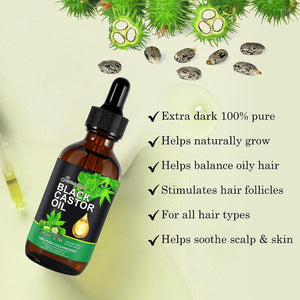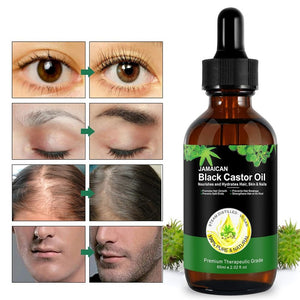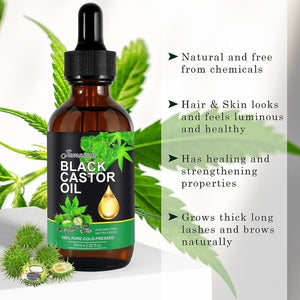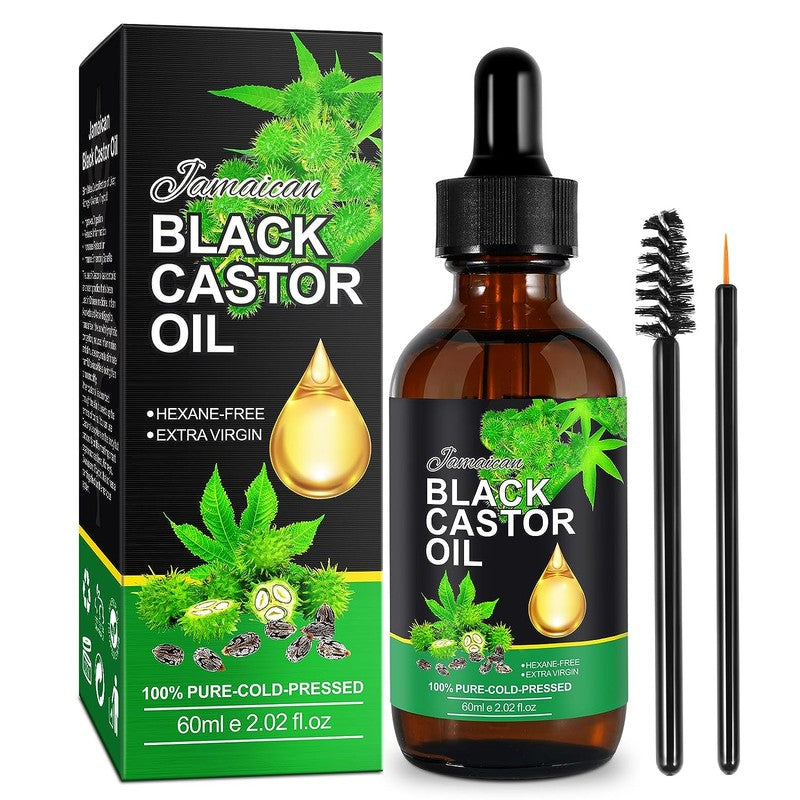 Jamaican Black Castor Oil, 2.02 fl oz, Castor Oil for Hair Growth, Nourishes and Hydrates Hair, Skin & Nails, Prevents Hair Breakage, Organic Hair Growth Oil, Natural Hair Care Oil, Cruelty Free
Sale price

$9.90
24% Off

Regular price

$12.99
Hair Care: Jamaican black castor oil is a natural hair care oil rich in high vitamin E, minerals, proteins,omega-6 fatty acids, which can moisturize the scalp, prevent hair dryness, control
Description
Shipping Policy
Reviews
Description
Shipping Policy
Reviews
Description
Shipping Policy
Reviews
Hair Care: Jamaican black castor oil is a natural hair care oil rich in high vitamin E, minerals, proteins,omega-6 fatty acids, which can moisturize the scalp, prevent hair dryness, control sebum, maintain healthy scalp, reduce dandruff, strengthen hair shine and less frizz.
Stimulate Hair Growth: Castor oil helps moisturize, thicken and strengthen the hair follicles. It locks in the moisture in the hair shaft making each strand thicker and darker, organic castor oil helps stimulate hair, eyelashes & eyebrows growth up to three times the usual rate and and prevent hair loss.
Body Moisturizer: Black castor oil can also be used as an all-over body moisturizer—helping to keep skin smooth, nourished, and supple. It is particularly effective for rough areas like feet and elbows. Simply apply to damp skin after a shower or bath to lock in moisture.
Nourishes Skin: Jamaican black castor oil keep your face moisturized, the fatty acids contained in the oil are essential to the healthy functioning of the skin. These keep the skin hydrated, regulate its natural oil production, help reduce blemishes, acne, pimples, scars and combat signs of ageing.
Easy To Use: Take a small amount of rosemary nourishment oil to the scalp,hair, body,beard,eyebrows or eyelashes,massage with fingers for 2-3 minutes until absorbed.You will feel it can nourish and repair damaged hair and remove excess oil.

Jamaican black castor oil is a natural hair care oil which can moisturize the scalp, prevent hair dryness, promote hair follicle growth, and prevent hair loss. At the same time, it is a good conditioner, hair toner, can repair damaged hair, reduce dark yellow hair split ends.

Nourishes And Stimulate Hair Growth

Castor oil can reduce hair loss, stimulate hair growth and control dandruff, promote thicker, stronger hair.

Repair Damaged Hair

Jamaican black castor oil can smooth over any split ends,make hair softer, smoother and shinier!

Rich In Multiple Nutrients

Our black castor oil hair care oil rich in high vitamin E, minerals, proteins,omega-6 fatty acids etc multiple nutrients.

Face Moisturizer

Our Jamaican Black Castor Oil is an ideal face moisturizer, can balance sebum excretion, and improve senescence of skin.

Nail Care

Organic castor oil also helps moisturize dry hands, cuticles, and the surrounding skin, which helps nails grow healthier and stronger.

Lashes Care

Jamaican castor oil can be applied directly to your lashes to promote growth, to lengthen, strengthen and thicken lashes

 

 

Unlock the secret to radiant beauty and well-being with our Premium Jamaican Black Castor Oil. Crafted with care and tradition, our cold-pressed JBCO is your all-natural solution for a healthier you.
Our Jamaican Black Castor Oi is used for essential oils mixing, hair care skin care, aromatherapy oil, Chakra Oil, Anti-Aging Oil, body massage oil, Therapeutic Oil, Hair Nourishing Oil, Carrier Oil and has endless uses.
Why Choose Our Jamaican Black Castor Oil?
1.100% Pure Jamaican Black Castor Oil.
2. Stimulates hair growth and reduces hair loss, Improves hair texture and moisturizes dry, flaky scalp.
3. Stimulates eyebrow and eyelash growth, thicker, longer and fuller eyelashes and eyebrows.
4. Softens and moisturizes dry skin, reducing the appearance of fine lines and wrinkles.
5.Massage the body for relaxing.
Directions for Use:
For Hair: Gently massage a small amount into your scalp and hair, leave it on for at least an hour (or overnight), and rinse for gorgeous, healthy locks.
For Skin: Apply a few drops to areas of concern and let the oil work its natural magic.
For Castor Oil Packs: Apply Jamaican Black Castor Oil to the pack evenly on the middle of the pack, avoiding the edges.Wrap the pack on your body and adjust the elastic straps to a suitable length. Wear it for 45 minutes to 1 hour and enjoy the massage oil nourish your body
Package :
1 x Jamaican Black Castor Oil
1 x Eyelash brushes
1 x Eyebrow brushes
Notes:
1.Although there are very rare cases of allergies, we would recommend to test the allergic reaction on the inside arm skin.
2.Keep it away from children.
3.Pregnant women don't use it please.
4. Not for oral use as laxatives.
5.Please wash with water if it drops in eyes.

Legal Disclaimer
Statements regarding dietary supplements have not been evaluated by the FDA and are not intended to diagnose, treat, cure, or prevent any disease or health condition.
At GNMart, we understand that receiving your order in a timely and efficient manner is important to you. That's why we offer fast and reliable shipping options to ensure that your products arrive as quickly as possible.




PROCESSING TIME

We strive to process all orders as quickly as possible. Typically, orders are processed within 1-2 business days from the time of purchase. Please note that orders placed on weekends or holidays may experience a slight delay in processing.

SHIPPING METHODS AND COSTS

We offer a variety of shipping options to meet your needs, including standard and expedited shipping. The cost of shipping is calculated based on the weight and size of your order, as well as the shipping method you choose at checkout.

Once your order has been shipped, you will receive an email confirmation with tracking information so that you can keep an eye on your package as it makes its way to you.

INTERNATIONAL SHIPPING

We are proud to offer international shipping to select countries. Please note that international shipping times may vary depending on your location and customs processing times. Additionally, please be aware that you may be responsible for customs fees and taxes upon delivery.
Stay home & get your daily
needs from our shop
Start You'r Daily Shopping with Nest Mart